---
---
The stress that many women experience when buying swimwear, fashion experts have decided to stop forever by narrowing the endless fashion offer to the models that best fit the specific body types and structures Here is how to choose‌ a swimsuit depending on your body type.
Women of pear-shaped body are characterized by wider shoulders and a slimmer upper body, as is the case with stars like Beyonce, Latin diva J.Lo and actress Jennifer Love Hewitt. The key to finding the perfect swimsuit for pear-like body structure is to balance your proportions and to properly cover your lower half.
Avoid buying swimwear with boyish or thick straps at the bottom. Excess material will naturally draw attention to the parts of the body that you want to hide.When it comes to a bikini top‌ or other swimsuit model, choose one with a prominent neckline, striking colors and patterns to keep your focus off your lower body.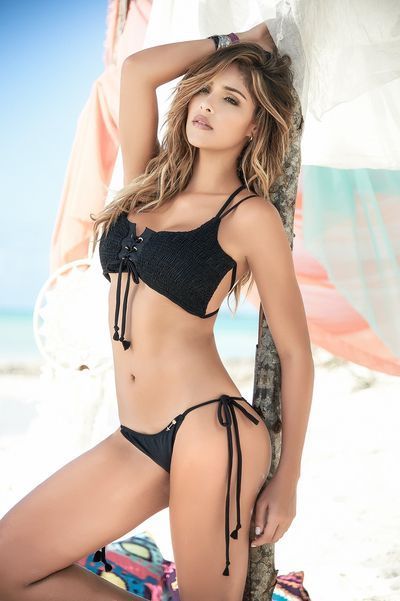 Ladies like Katy Perry and Sofia Vergara, who have a bigger chest, are naturally looking for more bra-shaped support. The upper part of the swimsuit should have shaped baskets, adjustable straps and wires that will give you the best support possible.
To minimize focus on your upper body, avoid shimmering and wavy details. The bra-like swimsuit upper, with wires, shaped baskets and adjustable straps, provide extra support. The thicker the straps, the greater the support. When choosing thighs, focus on models with an upper that looks like your regular bra.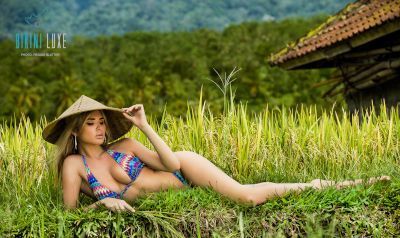 Ladies with chests that fit into A or B bra baskets fit bikini models with less upper back support. Bows, waves, decorative details and patterns that create visually larger breasts are very welcome.
To give the impression of a bigger chest, triangle tops and those with bold prints, trims are the winning choice.
Padded swimwear tops will also create a more visually luxurious neckline, and the so-called banana bikini tops and sport tank tops‌ with thin straps will particularly flatter the ladies of smaller bust.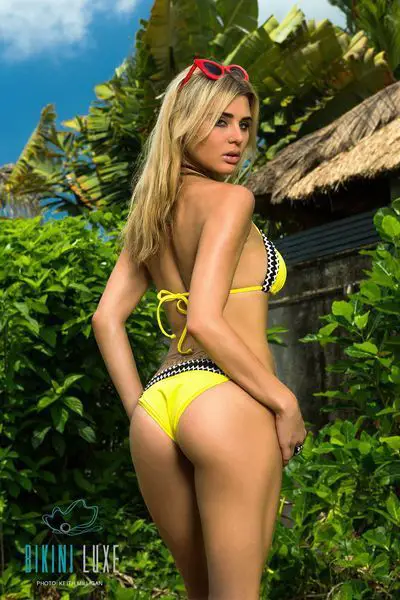 If you have narrow hips, wider shoulders, and less highlighted curves, then, like actresses Cameron Diaz, Jessica Biel, and Jennifer Aniston, you belong to a group of women with athletic body build.
---
To create a shaped figure, choose models with less coverage, because they will create the illusion of curves. The top and bottom of the bikini with a bold pattern and decorative details give a feminine note to the athletic body line and a visually lush figure.
The so-called monokinis create incredible curves, like one-piece swimsuits‌ with strategically slotted slits. The lower part of the bikini with the laces on the hips, in addition to fully adjusting to your figure, creates the impression of a bigger butt.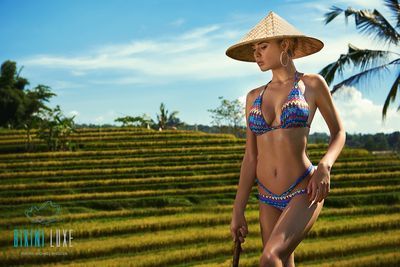 If your upper body is slightly more highlighted, and your bust and waist are larger than your hips (a more visible belly), then you are an apple-shaped build.
If you prefer to be more covered or want to make your belly thinner visually, there are a plethora of one-piece and two-piece‌ swimsuits to help you with this mission.
High waist bikinis are considered ideal for you. The pleats on the swimsuit work wonders for the apple-shaped body structure because they hide the imperfections and create a defined waist. Folding swimwear models made from different fabrics and patterns are one such example.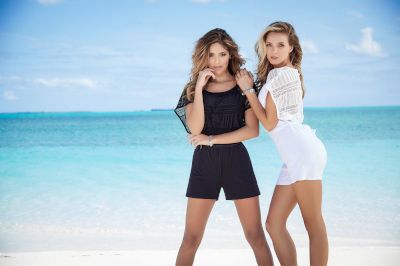 An hourglass figure characterized by beautiful curves in the upper and lower body, requires swimwear models that provide enough support and coverage.
If you belong to this body build and are not keen on the idea of over-emphasizing the bust, avoid monokinis and bikini models with thin straps at the top and thicker panties.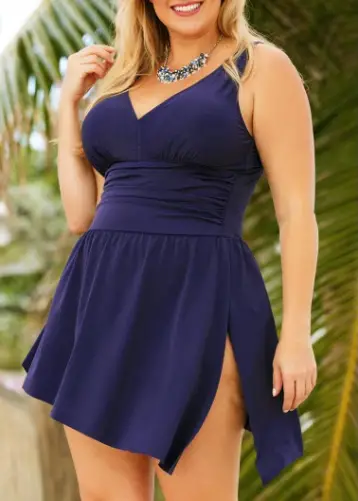 ---
---
About the author - Womens Swim
Yoann is a French fashion business consultant passionate about spending time in swimwear by the water. He has been living near beaches and in hotels all around the world, during his year long solo world tour, his international manager career, or his 6 years as a digital nomad: Bali, Cartagena, Dubai, Odessa, Panama, Phuket, Tahiti to name a few.

---