---
---
Bikini Trends And Influencers 2020
The year is not over yet, but yet most of us had the occasion to visit some beaches, or at least swimming pools, and wear a trendy bikini! Plenty of trends have been emerging lately, and it seems like the animal print bikini set‌ along with a torrid high waisted bikini‌ must be part of most beach bags for this season, and most likely the one to come as well.
What are your own favorite trends for this year? Let us know in comments and send us your Instagram profile to get featured!
What are the trends being observed this year, and what does it mean for swimwear businesses? What are the influencers to follow? 
Thales Panagides, brazilian-bikinis.net: What we produce today, will hit the market months from now
We know what you'll be wearing on the beach and at pool parties months from now. In fact, we're almost certain, and here's why.. We're one of the most experienced bikini manufacturers in the world with more than 30 years of experience producing women's swimwear.. We have an amazing pulse on the swimwear market and can share this experience to help aspiring designers and influencers create their own swimwear collection.
What we produce today, will hit the market months from now and probably remain trending on beaches  around the world‌  for at least a year.
Here's a sneak peak of what to expect for the summer of 2020 / 2021..
Colors, Cuts and Styles that should be on your Radar:
1. Animal prints. Particularly leopard.
2. Classic solid colors. Black. White and Red.
3. High waisted bottoms to make legs look longer.
4. Swimsuit tops and bottoms with ruffles Scrunch bottoms.
5. Tops with long sleeves. A fashion statement which also offers protection from harmful UV rays.
6. Sport style swimwear tops and bottoms that offer more comfort and support for athletic activities on the beach.
7. Sustainable and Environmentally (Eco) friendly swimwear fabrics.
Rising Influencer. Watch out for @tranquilaswimwear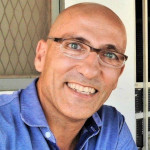 Thales Panagides operates https://brazilian-bikinis.net/, which is one of the largest independent distributors of Brazilian bikinis in the world. We've been mentioned in the WSJ, Yahoo Finance and Inc Magazine. Thales has an MBA in entrepreneurship from Ball State University.
Lauren Imbriaco, Fit Mommy In Heels: growth of high rise swimsuits has increased incredibly
Over the years the growth of high rise swimsuits has increased incredibly. This year in particular I have found a huge need for high-waisted styles as many moms and women in their thirties and older no longer find low-rise styles suitable for their body. I recently wrote a post that you can view here with 130 swimsuits that are great for concealing a tummy bulge, something I've learned many women are highly interested in.
I think that the swimwear businesses who are implementing these styles are going to see an increase in sales and a new customer base, as the market for these suits is getting bigger every day.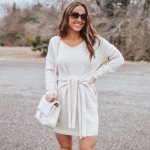 Lauren Imbriaco is a fashion blogger who shares effortless style inspo and daily affordable finds, so you can look great, for less!
Sandra Palmer, More than swim UK: business is going to be more size inclusive
My name is Sandra Palmer and I am a sustainable eco and ethical swimwear designer. I am an inclusive swimwear company. I have found that especially in the wake of Covid-19 people want to see authenticity in brands and the people they are working with. It means that the swimwear business is going to be less about flashy imagery and super slim models but about being more size inclusive. Its a better direction for consumers.
They want to see real people with similar stories to there own. Real human emotions, body positivity. They want to love themselves and who they are. Its comforting and reassuring that they are alright.
My website is https://morethanswim.com
This is a recent instagram post with an influencer 'The fuller figure bust' wearing my Leopard print bikini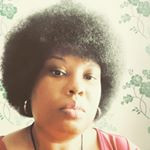 At More than swim UK, we make bespoke handcrafted swimwear that will make you look and feel gorgeous no matter what your size or shape.
Joe Flanagan, 90s Fashion World: Bikinis seem to be going both minimal and retro
Bikinis seem to be going both minimal and retro, there are a lot of 80s and 90s details being reworked to fit the new aesthetic values but keeping their essence, like deep cleavage, high legs, surfer details like zippers and the athletic overall look. I love @thepeacocksvoice bikini feed, she always has very wearable bikinis that are both classic and modern.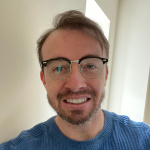 Joe Flanagan, Founder of 90s Fashion World
Lana Blanc of The Blanc House: metallic yarn we're all about it, and seersucker
1. Lurex
The first big bikini trend of 2020 has got to be lurex! It's impossible to look anywhere without seeing the gorgeous metallic yarn and we're all about it! Available in a plethora of beautiful colors and in what appears to be an endless amount of styles, this trend can be found anywhere and everywhere from Missoni to Kendall & Kylie but the go to brand (and my personal favorite) is Oseree.
Lumière Collection - Oseree
2. Seersucker (Crinkled)
The next big bikini trend of 2020 is seersucker - or what appears to be an updated (non striped) version of the puckered fabric. Hunza G is the brand of choice for the likes of Kim & Kylie Kardashian, Hailey Baldwin, Dua Lipa, and Emily Ratajkowski, to name a few.
Hunza G - bikinis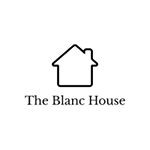 Lana Blanc is an NYC based Personal Stylist and Fashion Stylist and founder of The Blanc House.
---
---
---
---