---
---
Getting a beach body from home before the season even starts is as easy as spending 20 minutes a day doing the right exercises from your living room, your backyard, or any square meter you can keep free in your own place.
In order to find out some of the best exercises to get a beach body from home, we asked the community for their expert tips and experiences, and they came up with a wide range of exercises that anybody can apply, from a few minutes a day with no equipment to a bit longer exercises with small investment.
What are your favourite exercises to get a beach body from home? Let us know in comment, and send us your pictures along with your story to get featured!
Do you have a tip to prepare a beach body with minimum equipment from home? Which accessory is necessary in your opinion, how to use it properly, for which result?
Amber DiPietro: add cardio to your routine - great for weight loss
Although there are plenty of workouts to complete at home for a beach body, I remind you that diet will be 70% of the results you're looking for.
Key tips for the beach body:
If you are a few pounds shy of feeling great in your suit, add cardio to your routine. Cardio is great for weight loss, and of course, cardio vascular health.
Utilize body weight exercises, we don't give the body weight work-outs enough credit. They give you the opportunity to build strength and flexibility, taking your joints through full range of motion, it can improve posture and reduce injury risk. Try out squats, push-ups, mountain climbers, burpees, lunges, plank, sit-ups, jumping jacks. There are modifications for any fitness level.
Resistant bands are a great addition to a home work out, they can increase intensity and build strength, endurance, and build the definition you think about for a beach body. You can add lateral sidewalks, donkey kicks, abduction squats, clamshell, and glute bridge to work on the legs and glutes. You want to ensure the knee is always tracking in-line with the second and third toe to avoid injury. For the arms try the plank row, seated single arm row, pull apart, and triceps overhead extension.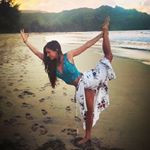 Amber DiPietro is a certified personal trainer, corrective exercise specialist, conditioning coach, holistic health and wellness coach, and yoga instructor. Her mission is to educate and encourage individuals to their optimal performance mentally and physically.
Stacy Caprio: do front and side planks every day
My tip to get a beach body from home is to do front and side planks every day. To do this you don't need any equipment other than your body, and you simply use your forearms to rest on the floor with your toes on the ground and the rest of your body suspended using your own strength to stay up. You can do front and side planks for a minute each, rest a minute in between and do 5 each day to start seeing toned abs and results.
Stacy Caprio, Life Coach, Stacy Caprio Inc.
Jenn W: jump ropes can burn up to 1300 calories per hour!
I recently wrote a couple of articles on the best home workout equipment for weight loss -- here are the links to them:
One of the most effective exercises to get that beach body ready is jump ropes. It can burn up to 1300 calories per hour! Jump ropes are also very affordable and can be used almost anywhere. And if you don't want to invest in a jump rope, you can always do the exercise with an imaginary jump rope -- no equipment required at all.
Jenn is a passionate health & fitness blogger that is living a Paleo lifestyle. She loves to provide well-researched, actionable fitness advice.
Greg Brookes: kettlebells can replace a number of bulkier equipment
In light of these uncertain times, many people have found it difficult to work out and stick to a diet that doesn't involve snacking.
While there are numerous fitness routines that work perfectly at home, some may not have the equipment that is needed. And while gyms and fitness studios are opening back up, some may not be ready to make that leap... just yet.
But, if you've decided to give working out at home a try, the fantastic news is that bodyweight exercises don't require a fitness facility, actual weights or other equipment. As the name implies, the weight of your own body is used to help tone, stretch and keep your body in shape, as you benefit from the physical motion that you need to stay healthy. All you need is a little gravity, your own body and a few great exercises.
You can start off with this one: Bodyweight Yoga Squat. This will engage your buttocks, quads, hamstrings and core as well as improving your overall flexibility. Squat down as deep as possible with your arms straight overhead, next touch your toes and straighten your legs as much as possible, then return back to the bottom squat position, raise your hands back overhead and stand up.
Now, if you don't mind making a minor investment in just one fantastic exercise tool, opt for kettlebells. They are a must for any home gym, as they don't take up a lot of room, are easy to move around when needed, and require almost no maintenance, beyond a gentle cleansing. But the great thing about kettlebells is that they can replace a number of bulkier, less-effective pieces of gym equipment because they can be utilized in routines that can target almost every body part. For men, it's suggested to begin with 12 or 16 kg, while women normally begin with 8 kg. Many fitness enthusiasts also like to work with a pair of the same weight.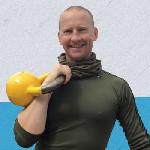 Greg Brookes has written for and been featured in Men's Health, Health & Fitness, Women's Fitness and all the National Newspapers. Often labelled as the Trainer to the Trainers, he is a Certified Personal Trainer and Kettlebell Instructor who took his first fitness qualifications over 21 years ago.
Patricia J.: find the balance between right nutrition and right work out
To get your summer body you have to find the balance between right nutrition and right work out, when it comes to nutrition, you have to drink enough water to stay always hydrated, include high protein food in your meals to help build your muscle mass, cut out alcohol and high sugar or salt content food.
Now let's talk about the work outs, I recommend HIIT for burning calories way faster than normal cardio if you are looking for a faster result, for upper body work out, the only equipment you need are dumbbells and we all know how to use these, and an ab wheel. The way you use the ab wheel is pretty easy, you start on the floor on your hands and knees, you grab the ab roller grip from both sides, you start to move forward slowly with the roller away from your core to contract your abs, then you pull yourself back to your starting point. it's a very effective method to strengthen your abs and get them more defined.
For your lower body, a rubber resistance band will do the job, there are plenty you can do with it, basically most of the lower body workouts but adding a resistance to them like squats, lateral band steps, standing glutes, kick backs and many more.
I'm an experienced cyclist as well as a health and fitness expert and a mother. I'm the founder of the Pedal Lovers website where I share my expertise and passion for cycling.
Lyuda Bouzinova: body-building workouts fail to work the heart
The problem is that the body-building workouts that create large peripheral muscles fail to work the most important muscle of all: the heart. The Lean body is both functional and enduring. Functional means that the muscles and tendons of your body can work in unison, for some physiological purpose. Your body will be well-proportioned, agile, flexible, strong and quick. Enduring means that you've built muscles that will last a lifetime—something that body-building doesn't facilitate. Large, bulky muscles convert to fat rapidly if you don't work them out continuously. In contrast, once you build lean muscle through a lean body fitness program, you will have it for life. Taking time off from your training won't result in any significant weight gain or muscle loss.
Former Wilhelmina Model on America's Next Top Model Cycle 9 and a former tennis player for Harvard and on the ATP tour came together to launch a leading healthy lifestyle app, Mission Lean.
Dan Chojnacki: your own body weight can provide plenty of results
The only real piece of equipment you need at home, to get in beach-ready shape, is your own body. There are countless body-weight exercises that improve your  cardio health,   strengthen your muscles, and torch calories. All of these help lead to fat loss and muscle definition, both of which are the keys to revealing your beach bod. Most people think they can't get results without expensive or fancy pieces of equipment, but that's simply not the case. Your own body weight can provide plenty of results, you just have to make sure your effort matches your ambition.
If you want to ramp up your at home fitness with some simple equipment, you can't go wrong with dumbbells. They are extremely versatile, relatively inexpensive, and can be used for strength, endurance, and cardio exercises. Dumbbells help you to challenge your muscles in new ways by varying the resistance in your muscles. Continually challenging your body in different ways forces it to adapt, work harder, and ultimately burn more calories.
Dan Chojnacki writes about fitness and healthy living for the insurance comparison site, USInsuranceAgents.com. Dan has been a certified personal trainer for nearly a decade.
Ahmed Ali: you do have to lose weight in order to shed body fat
It is crucial to understand that to get a beach body, you need to have low levels of body fat. You do have to lose weight in order to shed body fat. Experts recommend losing 1–3 pounds of your body weight, per week. Losing weight too quickly can have detrimental health consequences. So make sure that your calorie intake is just about right.
In my opinion, interval training, more commonly referred to as high-intensity interval training (HIIT), is the best form of training to lose weight and to really target stubborn muscle areas. It is great for conditioning and really brings out that chiseled look that we all want.
STATISTICS - One study in 9 active men found that HIIT burned 25–30% more calories per minute than other types of exercises, including weight training, cycling, and running on a treadmill.
Source
That means HIIT can help you burn more calories while spending less time exercising. HIIT is easy to incorporate into your exercise routine and doesn't require a lot of equipment either.
EXAMPLE - Squat jumps for 20 sec, followed by burpees for 20 sec. Rest for 45 sec and repeat.
APP RECOMMENDATION - For those people who aren't aware of the "Nike training club", I strongly recommend them to use it and it will change your life (majority workouts are HIIT based). It is perfect to get your beach body.
I am a content marketing executive at DSRPT, we help clients meet the challenges of the digital age, whether that's exploring new ways of working, encouraging the development of new leadership skills, IoT, home tech, and much more.
Steve: most of the workouts from home don't require much equipment
To be honest most of the workouts I do from home don't even require much equipment, but they do have a great impact, like the chin up bar which is part of my everyday routine, you can use different grip positions to work out your back, shoulders and arms. Another simple but great thing is the strength rubber band, it gives a proper resistance to many of my workouts. Last but not least, the jumping speed rope, it tones your body in genera and strengthens it, proper calorie burner as well.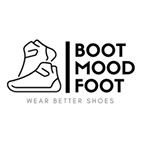 I'm an expert on all-things shoes and footwear over at my site called BootMoodFoot.
Dr. Len Lopez: a 5 minute Push-Pull workout is all it takes
A 5 minute Push-Pull workout is all it takes to get a great beach body look for your Upper Body.
These 2 exercises, Push-ups and Pull-ups work all the major muscle of your upper body. Push-ups work chest, shoulders and triceps, while Pull-ups target your back, biceps and forearms.
Don't Neglect half your upper body, because you Can't do Pull-ups.
What's great about My Portable Pull-up Bar is that it you can workout in your living room, outside, the office, bootcamp, on the road...It's PORTABLE.
No Doorway, No Bolting, No Tools Required!!!
This short 5-minute High Intensity Workout will get your testosterone and growth hormone levels up, and that will help you build lean muscle and burn fat. Best of All, women can now do pull-ups!
It's less than 100 dollars and can be bought online and Amazon.
Dr. Len Lopez
---
---
---
---